7 Questions with Emmy: Mat and Savanna Shaw
Published at
|

Updated at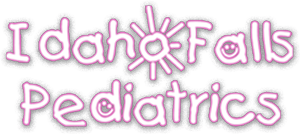 7 Questions with Emmy is brought to you by Idaho Falls Pediatrics, whose specialty is your child's health and happiness. Its doctors and staff are dedicated to providing the best, cutting edge solutions for your child's medical condition in a friendly, clean and respectful atmosphere.
It's time for 7 Questions with Emmy and today she is speaking with Mat and Savanna Shaw.
The Shaws are a daddy-daughter duo from Utah who rose to prominence during the COVID-19 quarantine. Savanna, eager to keep in touch with her music friends, started a music social media account. Normally a shy and private teenager, she was nervous to sing her first song by herself, so she asked her dad to join her in singing "The Prayer."
After that video went viral, Mat and Savanna continued releasing duets on social media and streaming platforms, with singles charting in both the US and UK. They quickly garnered a worldwide following resulting in over a half-million YouTube subscribers.
In October, their first album "Picture This" debuted at #1 on the iTunes Pop Chart. They have since taken the #1 spot on multiple Billboard music charts. They recently announced a holiday album entitled "Merry Little Christmas" and will perform a virtual concert later this month.
You can learn more about the Shaws here and watch their entire conversation with Emmy in the player above.
If you're wondering what "7 Questions" is, read more about it here and if you have an idea of someone Emmy should interview, email neaton@eastidahonews.com.
Olympic figure skater Polina Edmunds
Interviewing and singing with Dr. Oz
Pizza Pie Cafe founder Matt Smith
Emmy's on Facebook! Connect with her here.