FEEL GOOD FRIDAY: A surprise for some local hospital volunteers (and their patients)
Published at

Feel Good Friday is sponsored by Ashley HomeStore in Idaho Falls, which is committed to being your trusted partner and style leader for the home. Ashley HomeStore also seeks to inspire the love of home and enrich others' lives.
Feel Good Friday is a weekly segment where EastIdahoNews.com partners with Wackerli Auto to thank people in our community with random acts of kindness.
This week is National Healthcare Volunteer Week and hundreds of east Idahoans donate their time to help others in the hospital.
We decided to thank some of the 120 volunteers who serve at Eastern Idaho Regional Medical Center in Idaho Falls.
Volunteers work at the front desk, answer phone calls, drive shuttles, deliver books and toys to patients, direct visitors, visit with patients and many other services.
The EIRMC volunteer program provides toys, books, games, puzzles, gas cards, car seats and other items to patients and their families staying at the hospital.
We purchased several items and gift cards to help with the volunteer program.
Watch the video above to see the surprise when we dropped the items off and, for more information about EIRMC Volunteer Services or to apply to be a volunteer, click here.
PREVIOUS FEEL GOOD FRIDAY SEGMENTS
FEEL GOOD FRIDAY: 9 PREGNANT CATS & DOZENS OF KITTENS MEANS WE HAD TO HELP
FEEL GOOD FRIDAY: WATCH THEIR REACTIONS AS WE GIVE COLLEGE STUDENTS FREE LAUNDRY MONEY
FEEL GOOD FRIDAY: A DREAM COME TRUE FOR 2 TEENAGERS THANKS TO THE OWNER OF AN ICE CREAM SHOP
FEEL GOOD FRIDAY: YOU TOLD US TO SURPRISE PEOPLE WITH COOKIES – SO WE DID
FEEL GOOD FRIDAY: WE GIVE RANDOM DRIVERS AT A RANDOM INTERSECTION A SPRING SURPRISE
FEEL GOOD FRIDAY: A SURPRISE FOR A MOTHER WHO TEACHES TEENS IN JAIL HOW TO COOK
FEEL GOOD FRIDAY: A SURPRISE FOR A MOTHER WHO ADOPTED 3 KIDS WITH SPECIAL NEEDS
FEEL GOOD FRIDAY: WE SURPRISE COUNTY WORKERS DEALING WITH FLOODING, RANSOMWARE
FEEL GOOD FRIDAY: WE HONOR CUSTODIAN WHO DRIVES 4 HOURS A DAY TO CLEAN SCHOOLS
FEEL GOOD FRIDAY: THEY PLOWED OUR ROADS ALL WINTER. WE DECIDED TO THANK THEM.
FEEL GOOD FRIDAY: WE SURPRISE SOME SPECIAL WOMEN WITH A VALENTINES GIFT
FEEL GOOD FRIDAY: WE SHOW UP AT THE DMV WITH LUNCH FOR EVERYBODY
FEEL GOOD FRIDAY: WE SURPRISE OVER 60 MAIL CARRIERS WITH BREAKFAST
FEEL GOOD FRIDAY: WATCH US SURPRISE A BIKER NAMED BUBBA
FEEL GOOD FRIDAY: WE SHOW UP AT STORY TIME WITH A SURPRISE FOR MOMS
FEEL GOOD FRIDAY: A HIDDEN CAMERA SURPRISE FOR THESE LOCAL COPS
FEEL GOOD FRIDAY: WE GO TO A GROCERY STORE WITH A SURPRISE FOR SEVERAL CUSTOMERS
FEEL GOOD FRIDAY: WOMAN DONATES HATCHIMAL TO GIRL WITH LEUKEMIA
FEEL GOOD FRIDAY: WE GO ON A TOY SHOPPING SPREE FOR THIS ORGANIZATION
FEEL GOOD FRIDAY: WE SPENT AN AFTERNOON SURPRISING PEOPLE WITH CHRISTMAS TREES
FEEL GOOD FRIDAY: WE SURPRISE A VIOLIN TEACHER AND HIS EAGER STUDENTS
FEEL GOOD FRIDAY: WE SURPRISE RED KETTLE BELL RINGERS WITH A TREAT
FEEL GOOD FRIDAY: SHE WAS STUNNED WHEN WE SHOWED HER WHAT WAS IN OUR CAR
FEEL GOOD FRIDAY: ELECTION WEEK SPECIAL EDITION
FEEL GOOD FRIDAY: WE SPENT AN AFTERNOON SURPRISING SCHOOL CROSSING GUARDS
FEEL GOOD FRIDAY: RIGBY STUDENT STUNNED WHEN WE SHOW UP AT SCHOOL
FEEL GOOD FRIDAY: SCOTTY MCCREERY'S BIGGEST FAN RECEIVES THE SURPRISE OF A LIFETIME
FEEL GOOD FRIDAY: HER HUSBAND IS GETTING A KIDNEY TRANSPLANT SO WE SURPRISED HER
FEEL GOOD FRIDAY: WATCH WHAT HAPPENS WHEN WE SHOW UP AT THE REXBURG POLICE DEPARTMENT
FEEL GOOD FRIDAY: DESERVING TEACHER STUNNED WHEN WE SHOW UP WITH A BIG SURPRISE
FEEL GOOD FRIDAY: WE SURPRISE PEOPLE WITH FREE LUNCH AT A DRIVE-THRU
FEEL GOOD FRIDAY: WE SPENT AN AFTERNOON SURPRISING PEOPLE WITH FREE GAS
FEEL GOOD FRIDAY: WE SPENT A MORNING PAYING FOR PEOPLE'S GROCERIES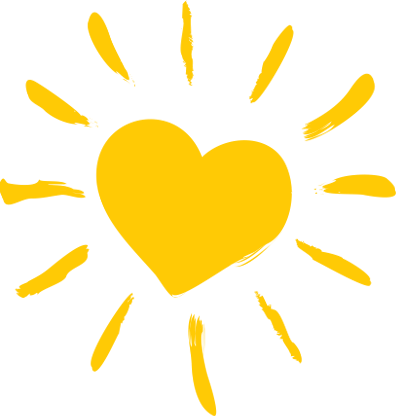 Nominate someone