7 Questions with Emmy: Radio host, 'Dancing with the Stars' champ Bobby Bones
Published at
|

Updated at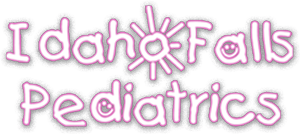 7 Questions with Emmy is brought to you by Idaho Falls Pediatrics, whose specialty is your child's health and happiness. Its doctors and staff are dedicated to providing the best, cutting edge solutions for your child's medical condition in a friendly, clean and respectful atmosphere.
It's time for 7 Questions with Emmy and today she is speaking with Bobby Bones!
Bobby hosts one of the most listened to radio shows in the country, was crowned the winner on Season 27 of "Dancing With The Stars," has written two New York Times Best Selling books and was the first ever full-time mentor for "American Idol." He also writes music, hosts The BobbyCast podcast and is one-half of the comedy duo The Raging Idiots. He and Producer Eddie have raised millions for charity.
Emmy became a fan of Bobby when he was on "Dancing With The Stars" and was thrilled he took time to speak with her. Watch the interview in the video player above (including an appearance by little brother, Everett).
If you're wondering what "7 Questions" is, read more about it here and if you have an idea of someone Emmy should interview, email neaton@eastidahonews.com.
Olympic figure skater Polina Edmunds
Interviewing and singing with Dr. Oz
Pizza Pie Cafe founder Matt Smith