She dressed up as a Storm Trooper to ask a boy with special needs to prom. But it didn't end there.
Published at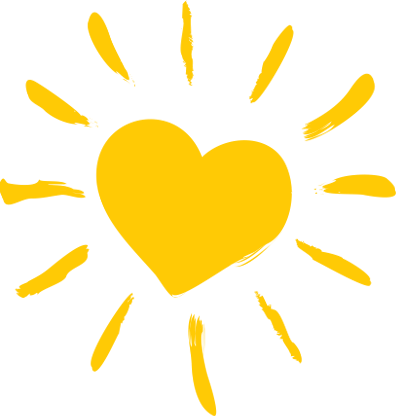 Nominate someone
IDAHO FALLS — Teenagers in eastern Idaho often get creative when asking a date to prom.
But 15-year-old Shiane Ritchie went above and beyond to help a boy she had never met have a night he'll likely never forget.
Shiane recently learned about a "Special Needs Prom" being held in Idaho Falls and she heard about Ian Taow Benjamin, a 15-year-old Bonneville High School student.
Ian loves Star Wars. So does Shiane. Ian is autistic. Shiane has worked around children with autism for nearly seven years.
So she decided to ask Ian to the prom – in a way they both would love.
"She came to decorate his room with posters and a T-shirt and a Darth Vader cake that said, 'The Force has a big surprise for you,'" Ian's mother, Rachel Taow Benjamin, tells EastIdahoNews.com. "(A few days later) she showed up to our house dressed as a Storm Trooper – like in a legit costume."
Courtesy Rachel Taow Benjamin
Courtesy Rachel Taow Benjamin
Ian was shocked, and when Shiane asked him to be her date, he instantly said, "Yes!"
But the surprises didn't end there.
"The night of prom she came in a limo," Taow Benjamin recalls. "It was so awesome."
Courtesy Rachel Taow Benjamin
The big event was held May 5 at the Pinecrest Event Center. Ian and Shiane danced, ate refreshments, took photos together and created special memories.
"It's kind of great," Ian says. "We danced to 'Moana' and 'Beat It.'"
Stacy Richie, Shiane's mother, says her daughter has always had a special place in her heart for people with autism.
Courtesy Rachel Taow Benjamin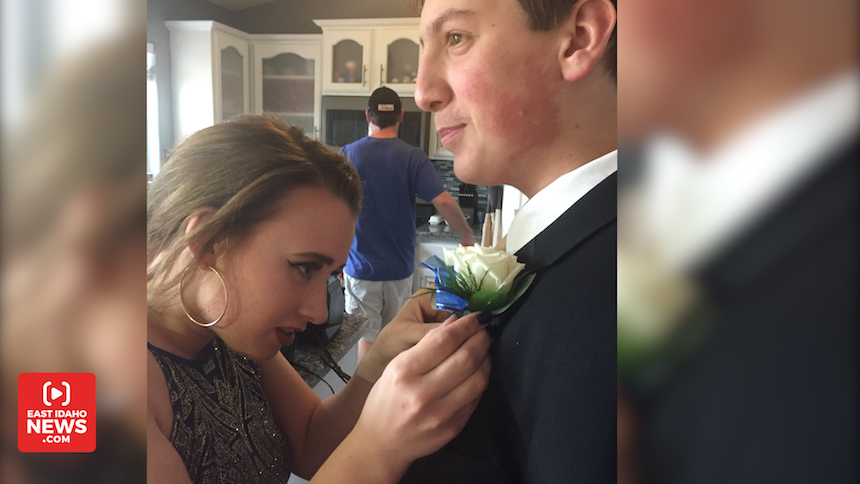 Courtesy Rachel Taow Benjamin
"She's been babysitting them since she was 8 years old," Richie says. "She's been bullied before so she attracts those kind of kids and takes care of them."
For Feel Good Friday this week, EastIdahoNews.com and Ashley Home Furniture surprised Shiane during her Spanish class at Taylorview Middle School. Shiane's mother, along with Ian and his parents, came along to thank her for making a difference.
Natalia Hepworth, EastIdahoNews.com
After giving her some flowers and gift cards, Shiane said the prom "was so much fun" and she plans to go again.
"Autistic people are just so caring and they don't get treated very well. I thought it would be nice to take him and I'm so glad I did," she said.
WATCH THE VIDEO ABOVE TO SEE THE SURPRISE!
If you have a Feel Good Friday idea, please email nate.eaton@eastidahonews.com.
They thought we were there for a story on their new K9. Then we surprised them for Feel Good Friday.
A special Feel Good Friday Mother's Day surprise
A special Feel Good Friday surprise for 2 special teachers
A nurse who helps sexual assault victims is thanked for Feel Good Friday
A special Feel Good Friday thank you for a woman who quit her job to help
A Feel Good Friday surprise for an 83-year-old who has spent his life helping others
An unexpected donation makes it a 'Feel Good Friday' for one local organization
A surprise for a man who is influencing young kids with chess, checkers and fishing
This week we're helping the youngest eastern Idahoans for Feel Good Friday
A surprise for a mother who uses homemade cinnamon rolls to help others
12 lucky people just got a special Feel Good Friday envelope on their windshield
A Feel Good Friday surprise for a school bus driver who has made a world of difference
A thank you for a volunteer group that spent over 1,000 hours last month saving lives
We just gave this teacher 2 envelopes full of cash to benefit a major service project
He died delivering bread to the homeless but this man's incredible legacy lives on