Gene Simmons surprises Idaho's biggest KISS fan (while he's working at Arctic Circle) for Feel Good Friday
Feel Good Friday is sponsored by Ashley in Idaho Falls, which is committed to being your trusted partner and style leader for the home. Ashley also seeks to inspire the love of home and enrich others' lives.
EastIdahoNews.com and Ashley Furniture HomeStore are teaming up every week to bring you some good news during Feel Good Friday!
We want to surprise people in our community with random acts of kindness and leave you feeling good.
A few weeks ago we posted a story about Leo Wyatt – a 52-year-old who has been in love with KISS since the band's early roots in the 1970s. Even though Leo has listened to every record the world-famous heavy metal band has produced, he has yet to attend a concert in person.
Leo was born with Williams Syndrome – a genetic condition that presents medical problems, developmental delays and learning challenges. One interesting characteristic is that individuals with the disorder generally love music – and such is the case for Leo.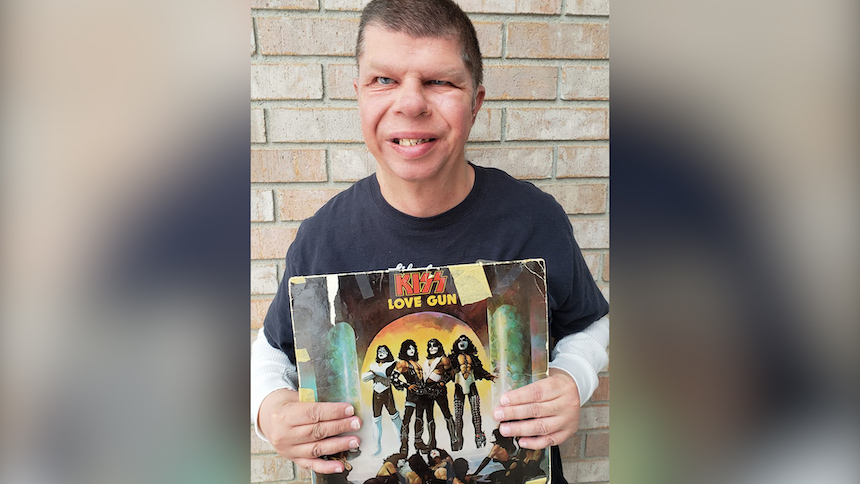 When Leo's sister, Tonja Wyatt Wood, found out KISS will be performing in Salt Lake City later this year, she was determined to help her brother to see, and hopefully meet, his favorite band on their final tour.
She started a GoFundMe to purchase tickets and said that any money left over would be donated to the Williams Syndrome Association.
RELATED: Seriously ill girl moved to tears when her favorite singers show up at her house
Our story reached KISS and Gene Simmons asked if we could deliver a special message to Leo while he was working this week at Arctic Circle.
He and his family thought we were coming to do a follow-up story and they had no idea we were about to give them the surprise of a lifetime! Watch the video above to see what happened.
If you have an idea for Feel Good Friday, email neaton@eastidahonews.com.
A Feel Good Friday surprise for an 88-year-old legend who just received a key to her city
A Feel Good Friday surprise for a student with Down syndrome whose dream just came true on the basketball court
Dropping money in grocery carts for Feel Good Friday
A Feel Good Friday for a UPS driver who's delivered to the same area for 37 years and was recently diagnosed with cancer
A Feel Good Friday surprise for identical twins turning 90 who have only spent 2 years apart
She was at school when we surprised her with a Feel Good Friday gift that will help her serve the homeless
We adopted 5 senior citizens for Feel Good Friday – and one resident had an unusual request before we left
Today we give random strangers Christmas presents for Feel Good Friday
Woman who has helped hundreds of teens is moved to tears during this Feel Good Friday surprise
A Feel Good Friday surprise for Mr. Pizza
The $10 Feel Good Friday Challenge
A Feel Good Friday surprise for a volunteer who has spent 15 years helping hospice patients
Nominate someone